Introducing our new 2018 Vestis Collection colour, Aged Copper by Mazzonetto Spa.
Aged Copper provides a deeper, earthier appearance to our original Vestis Copper patina surface. This new product will join our stocked range of pre-coated architectural aluminium in March 2018.
Produced in Italy with our other pre-painted aluminium products, Vestis Aged Copper is sure to quickly become a favourite among specifiers. It offers the look of aged natural copper and Corten weathering steels, however unlike these materials the surface won't continue to age. Your project will look as good as it did the day it was installed, for year's to come.
Copper has long been a well loved roof and wall cladding material. Vestis Copper and Vestis Aged Copper provide an opportunity to achieve the aesthetic look of natural copper at a more approachable price point.
Vestis Aged Copper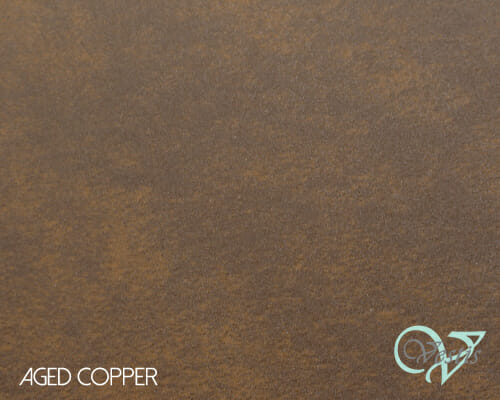 Coil width: 1200 mm
Thickness: 0.80 mm
Material hardness: H44
Coating: High durability polyester paint
Warranty: 40 years (subject to project location, speak with AMA for clarification)
Request samples
Contact us
2018 at Architectural Metals Australia
While it feels strange to speak about 2018 (where has 2017 gone?), we're so excited about our freshly curated collection, it's difficult not to talk about next year. By retiring Vestis Verde and Vestis Grigio we are able to expand our stocked collection to permanently include Vestis Anthracite Grey, Vestis Dusty Grey, and 2018's new colour, Vestis Aged Copper. For samples and more information on any or all of our 2018 product collection, email info@architecturalmetalsaustralia.com.au.