Zintek® zinc, beauty, long life and authenticity.
Zinc has been used in architectural applications since the 17th century. Today, zinc remains the most widely used, non-ferrous roofing and cladding material in Europe. Locally, as sheet metal cladding and roofing systems continue to gain popularity, zinc is fast becoming a favourite among architects, builders and homeowners.
In 2012, Architectural Metals Australia (AMA) forged an official relationship with Zintek®; becoming their Australia and New Zealand distribution partner. Zintek® is a market leader in Italy, specialising in boutique zinc manufacturing. It was Zintek's® focus on environmental practices, innovation, and long lasting, aesthetically pleasing materials that attracted AMA's leadership team.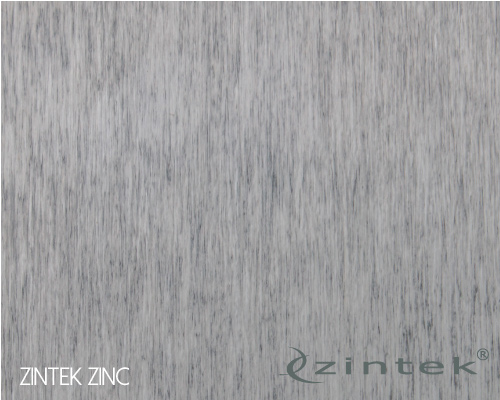 As the first material in AMA's collection, Zintek® set a quality and aesthetic precedent for future material selection. Considered an artisan product, Zintek® is capable of offering each project application its own unique aesthetic. Depending on material direction, and cladding profile, Zintek® will look different from one installation to another. At first, Zintek® presents a gloss surface. Over time, due to the material's oxidisation process, it's surface will become more matte.
Zintek® Specs
Coil width: 1100 mm
Thickness: 0.80 mm
Base material hardness: HV45
Composition: Zinc, titanium, copper
Environmental durability: Rural 100 years, urban industrial 60 years, industrial 40 years, marine 40 to 60 years
Zintek's® unique etched appearance and mild grey colour, offers an unexpected aesthetic. In Europe Zintek's® subtle, yet visually stimulating surface has enjoyed success in historic towns where new architectural forms must compliment traditional buildings. In Australia, Zintek's® soft appearance has enjoyed successful applications on modern additions to heritage homes.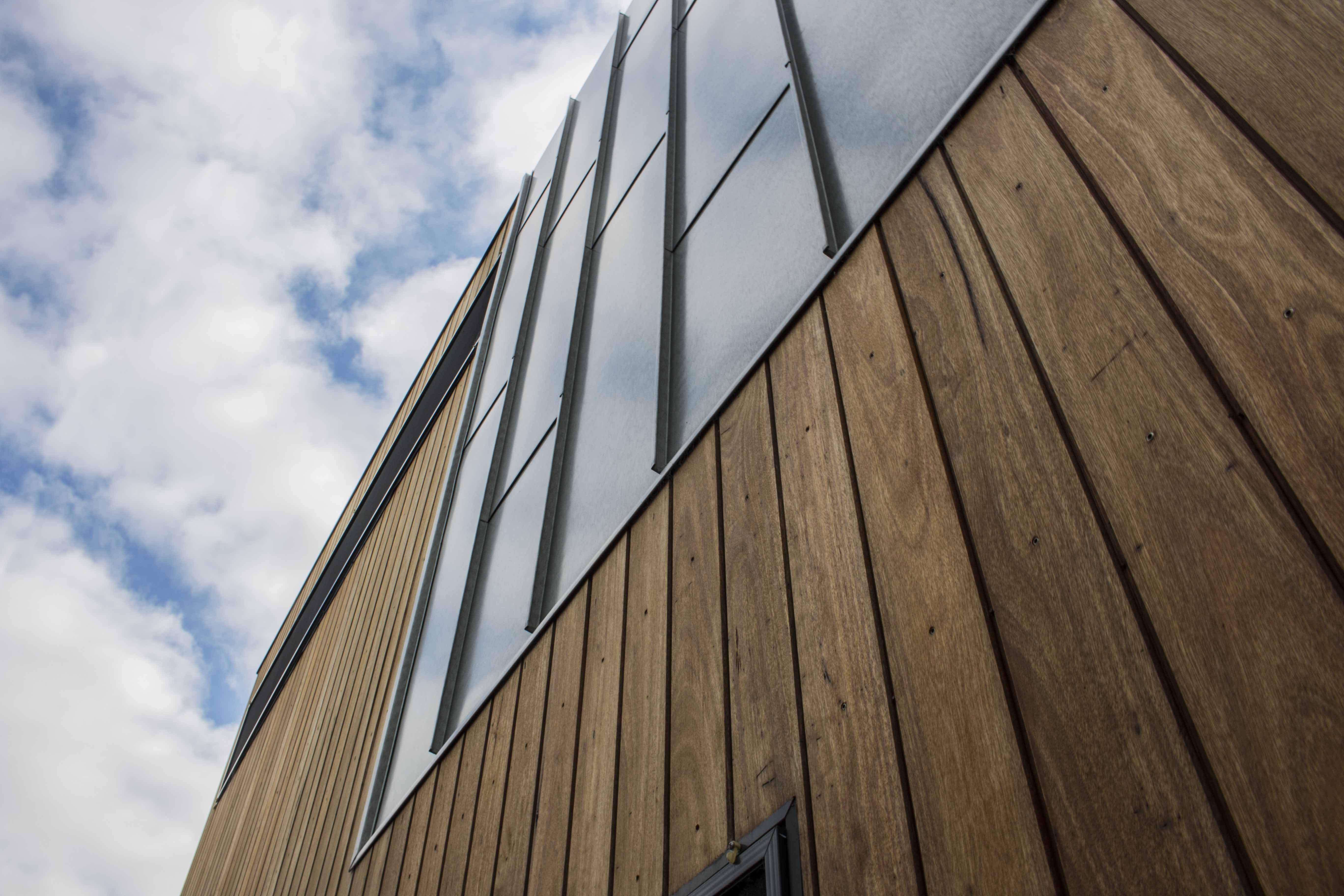 In addition to good looks, Zintek's® chemical properties make it a flexible and durable specification option. As an alloy of zinc, Zintek® has a minimum fineness of 98.78 and a maximum of 99.86. Copper and titanium appear in Zintek® zinc. Copper increases tensile strength and titanium improves resistance. Together, they provide improved resistance to atmospheric corrosion and increase material workability – making Zintek® ideal for cladding and roofing manufacturing. In Australia, Zintek® has been specified in standing seam and interlocking systems, as well as some custom profile applications. Its flexibility and properties make Zintek® suitable for all sheet metal cladding and roofing systems.
For more information on Zintek®, or to speak with an AMA product specialist, contact us at info@architecturalmetalsaustralia.com.au.